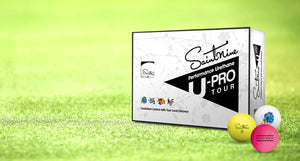 SAINTNINE U-PRO TOUR
3-Piece Performance Urethane Golf Ball
Designed for mid to low handicap golfers seeking control and feel. The mid-to-high trajectory ball flight keeps players in control of their shots, without losing distance.
More info
Saintnine U-Pro
The Only 2-Piece Performance Urethane Ball in Golf
The Saintnine U-Pro is a great ball from tee-to-green. Golfers of all levels will easily generate distance with a high trajectory ball flight without sacrificing feel and spin - no matter what the conditions
More info
Extreme Soft Gold
The Gold Standard for Premium Urethane Balls
The Saintnine Extreme Soft Gold is the highest spinning Tour Level ball you can find. Take advantage of the Tour Level spin and stop a ball on any green, any time, no matter what level you play
More info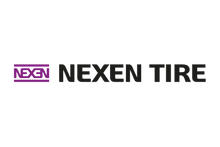 Saintnine Golf Balls are produced by NEXEN TIRE, one of the global leaders in Tire Manufacturing.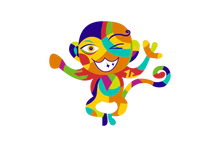 As a rising leader in the international golf ball industry, Saintnine seeks to create a new golf culture focused on the willpower and spirituality of the game. 'Mental Mates' are on each ball to provide you a better state of mind and help you improve your game.
A lot of time and energy and thought goes into the design and manufacturing of a golf ball like Saintnine and it's very evident to me when I get out on the golf course. I'm able to hit all of the shots that I need to without losing any distance off the tee. It's the perfect golf ball for my game!
Charlie Rymer
Former PGA Tour Player & Media Personality
The Saintnine ES Gold just goes longer than what I have been playing, and it's amazing around the greens
Kerry Walker
The Saintnine Gold is the best TOUR ball I've ever played
John R. Stephenson, Jr.
I love these golf balls! First, they're easy to see Secondly, they seem to go farther. I am a 24 handicap and don't consider myself "good enough" to actually know whether a ball goes farther or straighter, but it feels good when I hit it and leaves me feeling confident.
Mamamia
Gotta say these are THE longest and straightest balls I've ever hit. About 10-15 yards longer than the Callaway Chromes I usually play and clearly longer than even other Pure Distance balls like Pinnacles or Top flites. It definitely doesn't have the grab and control of my regular ball, but it's a touch better than the Pinnacles. The cover feels nice and soft as well.
J. Meer